IC11 Topical Panel 02 – Spirituality – Consuelo Casula, Robert Dilts, John Lentz, and Joyce Mills
Course Description
Archive : [Audio Only] IC11 Topical Panel 02 – Spirituality – Consuelo Casula, Robert Dilts, John Lentz, and Joyce Mills Digital Download
Salepage : [Audio Only] IC11 Topical Panel 02 – Spirituality – Consuelo Casula, Robert Dilts, John Lentz, and Joyce Mills
Delivery : Online With Any Device
Topic Areas:

Meditation, Spirituality and Yoga |  Topical Panel

Category:

Erickson Congress |  Erickson Congress 2011

Faculty:

Consuelo Casula, Dipl. Psych |  Robert Dilts, BA |  John Lentz, D. Min. |  Joyce Mills, PhD, LMFT

Duration:

59 Minutes

Format:

Audio Only

Original Program Date :

Dec 07, 2011
Description
Description:
Educational Objectives:
Compare and contrast clinical and philosophical perspective of experts.
*Sessions may be edited for content and to preserve confidentiality*
Faculty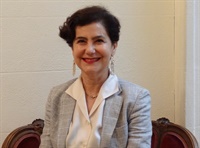 Consuelo Casula, Dipl. Psych Related seminars and products:
13
---
Consuelo Casula, Lic Psych, is a psychologist and a psychotherapist with a private practice in Milan, Italy, and a trainer for hypnosis and psychotherapy. She is in the Board of Directors of SII, President-Elect of ESH and Secretary/treasurer of ISH. She writes books on communication skills, leading groups, creating metaphors, resilience, and women's development.
http://esh-hypnosis.eu/about/board-of-directors/consuelo-casula/
---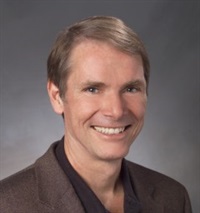 Robert Dilts, BA Related seminars and products:
94
---
Robert Dilts, has been a developer, author, trainer and consultant in the field of Neuro-Linguistic Programming (NLP) – a model of human behavior, learning and communication – since its creation in 1975 by John Grinder and Richard Bandler. A long time student and colleague of both Grinder and Bandler, Robert also studied personally with Milton H. Erickson, M.D., and Gregory Bateson.
Robert Dilts Profile at NLPU
---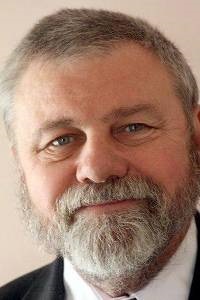 John Lentz, D. Min. Related seminars and products:
15
---
John D. Lentz D. Min is the Founder and Director of the Ericksonian Institute of Jeffersonville, Indiana where he teaches Hypnosis and practices marriage and family therapy. He is a member and supervisor of AAMFT AAPC and ASCH. He graduated from and later taught at the Louisville Presbyterian Seminary. Author of six books including Effective Handling of Manipulative Persons and Trans-Altering Epiphanies he pastors Radcliff Presbyterian Church and is the retired Chief Chaplain of the women's prison in Kentucky. Dr. Lentz has spoken nationally and internationally on a variety of subjects involving manipulation, hypnosis, double binds, anxiety, and sexual abuse. He currently has two more books being edited. The first is about how to reclaim and maintain that loving feeling, and the second is about perpetrators, victims and bystanders. It offers unique treatment methods, and insights. Dr. Lentz also has authored 15 hypnotic CD's that assist people overcoming anger, shame, sleep disorders, loneliness, and a variety of other topics.
Profile at Intakkt Psychological Solutions
---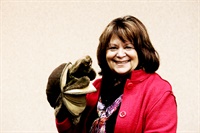 Joyce Mills, PhD, LMFT Related seminars and products:
12
---
Joyce C. Mills, PhD, LMFT, Registered Play Therapy Supervisor is the Founder/director of the Story- Play® Center in Scottsdale AZ and Co-director of the Phoenix Institute of Ericksonian Therapy. Recipient of 1997 Annual Intern Play Therapy Award for an "outstanding career contribution in Child Psychology and Play Therapy." An internationally recognized trainer speaker, consultant, and program development specialist, author of eight books, including the award- winning Therapeutic Metaphors for Children and the Child Within and Reconnecting to the Magic of Life.
Site at Dr Joyce Mills.com
---
More from Categories : Medical