[Audio Only] EP95 Supervision Panel 3 – Chess, Gendlin and Haley
Course Description
Archive : [Audio Only] EP95 Supervision Panel 3 – Chess, Gendlin and Haley Digital Download
Salepage : [Audio Only] EP95 Supervision Panel 3 – Chess, Gendlin and Haley
Delivery : Online With Any Device
Topic Areas:

Supervision Panel

Category:

Evolution of Psychotherapy |  Evolution of Psychotherapy 1995

Faculty:

Stella Chess, MD |  Eugene Gendlin, PhD |  Jay Haley, MA

Course Levels:

Master Degree or Higher in Health-Related Field

Duration:

1:00:02

Format:

Audio Only

Original Program Date :

Dec 15, 1995
Description
Description:
Educational Objectives:
To compare and contrast clinical and philosophical perspectives of experts.
*Sessions may be edited for content and to preserve confidentiality*
Faculty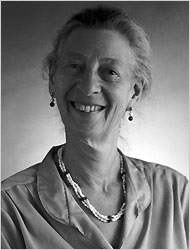 Stella Chess, MD Related seminars and products:
4
---
Stella Chess, MD, was a Full Professor in Child Psychiatry at the Department of Psychiatry, New York University Medical Center. She received her M.D. in 1939 from the New York University College of Medicine. Dr. Chess was a Fellow of the American Psychiatric Association and a Life Fellow of the American Orthopsychiatric Association. She has served on a number of editorial boards of prestigious journals; has received a number of research grants; and has been awarded distinguished honors from professional organizations and governmental agencies. Dr. Chess has authored, edited, or co-authored 16 professional books and 150 articles and chapters. She is renowned for her contributions to child psychiatry, especially in the study of temperament.
---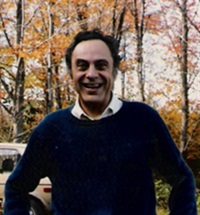 Eugene Gendlin, PhD Related seminars and products:
20
---
Eugene T. Gendlin, PhD, is an American philosopher and psychotherapist who developed ways of thinking about and working with living process, the bodily felt sense and the 'philosophy of the implicit'. Gendlin received his Ph.D. in philosophy in 1958 from the University of Chicago where he became an Associate Professor in the departments of Philosophy and Psychology.
His philosophical work is concerned especially with the relationship between logic and experiential explication. Implicit intricacy cannot be represented, but functions in certain ways in relation to philosophical discourse. The applications of this "Philosophy of the Implicit" have been important in many fields.
His philosophical books and articles are listed and some of them are available from this web site. They include Experiencing and the Creation of Meaning, (in paperback) and Language Beyond Post-Modernism: Saying and Thinking In Gendlin's Philosophy (edited by David Levin) , both from Northwestern University Press, l997 and A Process Model.
Profile at The International Focusing Institute
---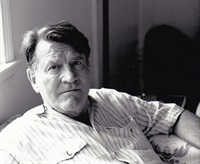 Jay Haley, MA Related seminars and products:
37
---
Jay Haley (M.A., 1953, Stanford University) was Director of Family Therapy Institute of Washington, D.C. He was one of the leading exponents of the strategic/interpersonal approach to family therapy. Haley served as Director of the Family Experiment Project at the Mental Research Institute and as Director of Family Therapy Research at the Philadelphia Child Guidance Clinic. He has authoered seven books, co-authored two and edited five. Additionally, he has more than 40 contributions to professional journals and books. Haley is the former editor of Family Process, and the first recipient of the Lifetime Achievement Award of The Milton H. Erickson Foundation.
---
More from Categories : Medical