EP95 Invited Address 08a – Insight May Cause Blindness – Paul Watzlawick, PhD
Course Description
Archive : [Audio Only] EP95 Invited Address 08a – Insight May Cause Blindness – Paul Watzlawick, PhD Digital Download
Salepage : [Audio Only] EP95 Invited Address 08a – Insight May Cause Blindness – Paul Watzlawick, PhD
Delivery : Online With Any Device
Topic Areas:

Invited Address

Category:

Evolution of Psychotherapy |  Evolution of Psychotherapy 1995

Faculty:

Paul Watzlawick, PhD |  James F. Masterson, MD

Duration:

1 Hour 28 Minutes

Format:

Audio Only

Original Program Date :

Dec 16, 1995
Description
Description:
Invited Address Session 8 Part 1 from the Evolution of Psychotherapy 1995 – Insight May Cause Blindness
Featuring Paul Watzlawick, PhD, with discussant James Masterson, MD.
Moderated by Janet Edgette, PsyD.
The traditional assumption that only insight into the causes in the past can bring about a change in the present makes us blind for what Alexander & French called "the corrective emotional experience," i.e., chance events in the present that may lead to almost immediate solutions. A great number of Erickson's surprising results could be considered the outcome of "planned chance events," often in the form of behavior prescriptions similar to interventions in hypnotherapy (e.g., "speaking the clients's language," prescribing resistance, the use of reframing, paradoxical interventions, etc.).
Educational Objectives:
To show that the claim that insight into the causes in the past can bring about a change in the present is an unproven and unprovable assumption.
Describe different assumptions and techniques with a view toward an appreciation of their practical usefulness.
To facilitate the acceptance of these perspectives as part of the personal evolution of an individual therapist.
*Sessions may be edited for content and to preserve confidentiality*
Faculty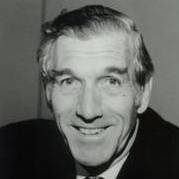 Paul Watzlawick, PhD Related seminars and products:
35
---
Paul Watzlawick, received his Ph.D. from the University of Venice in 1949. He has an Analyst's Diploma from the C.G. Jung Institute for Analytic Psychology in Zurich. Watzlawick has practiced psychotherapy for more than 30 years. He was research associate and principal investigator at the Mental Research Institute. He was Clinical Professor at the Department of Psychiatry and Behavioral Sciences, Stanford University Medical Center. Watzlawick is a noted family therapist; he is recipient of the Distinguished Achievement Award from the American Family Therapy Association. Also, he is author, co-author or editor of eight books on the topics of interactional psychotherapy, human communication and constructivist philosophy.
He formulated five axioms. They are:
It is not possible to not communicate. Every behavior is some kind of non-verbal communication.
Every communication has a content. In addition, there is 'metainformation', which says how the communicator wants to be understood.
All partners involved in a communication process also interpret their own behaviour during communication.
Human communication involves both verbal and non-verbal communication. In addition to the spoken words, there are is also a non-spoken part (gestures, behavior, intonation..) which is part of the communication.
Communication between humans is either symmetric or complementary. This is based on whether the relationship of those communicating is based on differences or parity.
Profile at Mental Research Institute.org
---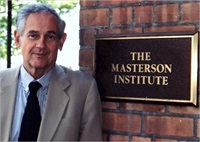 James F. Masterson, MD Related seminars and products:
50
---
James F. Masterson (M.D., Jefferson Medical School, 1951) was Director of the Masterson Group, P.C., which specializes in the treatment of adolescent and adult character disorders. Additionally, he was Director of the Masterson Institute (formerly Character Disorder Foundation); attending psychiatrist at New York Hospital, Payne Whitney Clinic; and Adjunct Clinical Professor of Psychiatry at Cornell University Medical College. Masterson has authored seven books and edited two volumes, mostly on the topic of psychoanalytic approaches to character disoreders and adolescents. His seminal work on the borderline personality has made him one of the most influential and studied practitioners of modern psychoanalytic methods.
Profile at International Masterson Institute
---
More from Categories : Medical