Faculty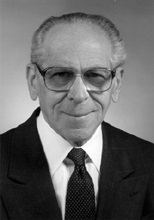 Thomas Szasz, MD Related seminars and products:
44
---
Thomas S. Szasz, (M.D., University of Cincinnati, 1944) was Professor of Psychiatry at the State University of New York, Upstate Medical Center in Syracuse. He was recipient of numerous awards, including the Humanist fo the Year Award from the American Humanist Association and the Distinguished Service Award from teh American Institute for Public Service. He has received a number of honorary doctorates and lectureships, and served on the editorial board or as consulting editor for ten journals.
Szasz has authored approximately 400 articles, book chapters, reviews, letters to the editor and columns. He has written 19 books.
---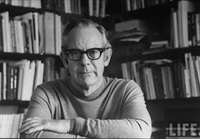 Rollo May, PhD Related seminars and products:
18
---
Rollo R May, PhD In 1949, Rollo May received the first Ph/D in Clinical Psychology from Columbia University. In 1938, he was awarded a Master's of Divinity from Union Theological Seminary. Currently, he is in private practice in Tiburon, California. The author or co-authoer of 14 books, he is the recipient of many awards and honors for distingushed contributions and humanitarian work. He is one of the main proponents of humanistic approaches to psychotherapy and is the principal American interpreter of European existential thinking as it can be applied to psychotherapy.
---
More from Categories : Medical