EP13 Topical Panel 08 – History of Psychotherapy – Albert Bandura, PhD, Nicholas Cummings, PhD, Otto Kernberg, MD, and Irvin Yalom, MD
Course Description
Archive : [Audio Only] EP13 Topical Panel 08 – History of Psychotherapy – Albert Bandura, PhD, Nicholas Cummings, PhD, Otto Kernberg, MD, and Irvin Yalom, MD Digital Download
Salepage : [Audio Only] EP13 Topical Panel 08 – History of Psychotherapy – Albert Bandura, PhD, Nicholas Cummings, PhD, Otto Kernberg, MD, and Irvin Yalom, MD
Delivery : Online With Any Device
Topic Areas:

Psychotherapy |  Topical Panel

Category:

Evolution of Psychotherapy |  Evolution of Psychotherapy 2013

Faculty:

Albert Bandura |  Nicholas Cummings, PhD |  Otto Kernberg, MD

Duration:

57 Minutes

Format:

Audio Only

Original Program Date :

Dec 13, 2013
Description
Description:
Educational Objectives:
Compare and contrast clinical and philosophical perspective of experts.
*Sessions may be edited for content and to preserve confidentiality*
Faculty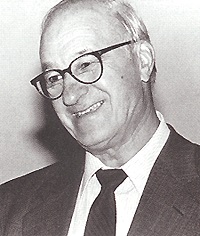 Albert Bandura Related seminars and products:
18
---
ALBERT BANDURA, Ph.D., is Professor of Psychology, Stanford University. He has been elected to the American Academy of Arts and Sciences and the Institute of  Medicine of the National Academy of Science. Dr. Bandura is a proponent of Self-Efficacy Theory. This theory and its diverse applications are presented in his recently published book, Self-Efficacy: The Exercise of Control.
Bandura has been responsible for contributions to the field of education and to several fields of psychology, including social cognitive theory, therapy, and personality psychology, and was also of incluence in the transition between behaviorism and cognitive psychology. He is known as the originator of social learning theory (renamed the social cognitive theory) and the theoretical construct of self-efficacy, and is also responsible for the influential 1961 Bobo doll experiment. This Bobo doll experiment demonstrated the concept of observational learning.
Professor Albert Bandura Site
---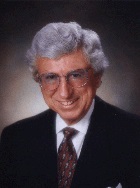 Nicholas Cummings, PhD Related seminars and products:
14
---
Distinguished Professor, University of Nevada, Reno. President of the Cummings Foundation for Behavioral Health, Inc. Former president of the American Psychological Association and recipient of psychology's highest award, the Gold Medal for Lifetime Contributions to Practice. Dr. Cummings has founded over 20 organizations, including the California School of Professional Psychology, the National Academies of Practice, and the former American Biodyne, which remains America's only clinically driven behavioral health system. He is autlilor or editor of 38 books and over 400 referenced journal articles.
Nicholas Cummings Profile at The Cummings Foundation
---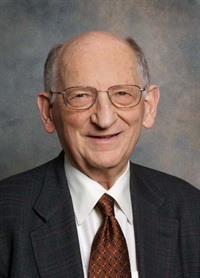 Otto Kernberg, MD Related seminars and products:
66
---
Otto Kernberg, MD, is a psychoanalyst and professor of psychiatry at Weill Cornell Medical College. He is most widely known for his psychoanalytic theories on borderline personality organization and narcissistic pathology. Director of the Personality Disorders Institute at the New York Presbyterian Hospital, Westchester Division, and Professor of Psychiatry at the Weill Medical College of Cornell University. Dr. Kernberg is a Past-President of the International Psychoanalytic Association. He is also Training and Supervising Analyst of the Columbia University Center for Psychoanalytic Training and Research. Dr. Kernberg is the author of twelve books and co-author of twelve others. His most recent books are Psychotherapy for Borderline Personality: Focusing on Object Relations and Handbook of Dynamic Psychotherapy for Higher Level Personality Pathology.
Profile at Borderline Disorders.com
---
More from Categories : Medical