CC18 Workshop 06 – Embracing Vulnerability and Creating Secure Connections in Emotionally Focused Therapy – Sam Jinich, PhD
Course Description
Archive : [Audio Only] CC18 Workshop 06 – Embracing Vulnerability and Creating Secure Connections in Emotionally Focused Therapy – Sam Jinich, PhD Digital Download
Salepage : [Audio Only] CC18 Workshop 06 – Embracing Vulnerability and Creating Secure Connections in Emotionally Focused Therapy – Sam Jinich, PhD
Delivery : Online With Any Device
Topic Areas:

Emotionally Focused Therapy |  Workshop

Category:

Couples Conference |  Couples Conference 2018

Faculty:

Sam Jinich, PhD

Duration:

1:16:10

Format:

Audio Only

Original Program Date :

May 05, 2018
Description
CC18 Workshop 06 – Embracing Vulnerability and Creating Secure Connections in Emotionally Focused Therapy – Sam Jinich, PhD
Secure attachment offers us a potent sense of safety and a way to maintain equilibrium in the presence of danger or threat. These bonds allow us to tolerate and cope with our human frailty. The love one person feels from another has an enormous effect on them, both physically and emotionally. One of the goals of EFT is to help partners see how they are both caught in a recurring pattern of emotional disconnection, triggering each other into aggressively demanding a response or freezing up and shutting down. EFT therapists view their conflict as the patterns that create a lack of safety and this insecurity impedes growth on the part of both partners. In this presentation we will focus on how Emotionally Focused Therapy helps partners move, when needing contact or support, into positive experiences of secure connection. That is, we show them how to have bonding conversations in which both partners pinpoint and share specific attachment fears and needs in ways that pull the other close. Partners in these potent bonding conversations openly share fears of rejection or loneliness and then ask for reassurance in a way that makes it easy for the other to respond. We will focus on ways to create safety by deepening and enacting the expression of vulnerable emotions. Exploring deeper emotions and expanding emotional experience often leads to the vulnerability that cues compassion and "reaching" for one's partner who now seems safer and less dangerous.         
Educational Objectives:
1. Discuss relational distress from an attachment perspective as a strategy for protesting disconnection.
2. Describe emotional disregulation (I.e. anxiety or avoidance) as an alarm bell that cues a protective strategy in adult romantic relationships.
3. Explain how creating safety and restructuring the bond between partners in Emotionally Focused Therapy is achievable by deepening and facilitating the disclosure of emotions and attachment longings and fears.
Faculty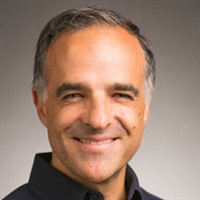 Sam Jinich, PhD Related seminars and products:
2
---
Sam Jinich, Ph.D. is a Certified Emotionally Focused Therapist (EFT), Supervisor and Trainer. He is the Director of the San Francisco Center for Emotionally Focused Therapy (SFCEFT) and the Instituto de Terapia Focalizada en las Emociones (ITFE). Dr. Jinich received his Ph.D. in Clinical Psychology from the University of California, San Diego and San Diego State University's Joint Doctoral Program. He completed his internship and postdoctoral training at University of California San Francisco Medical Center. Sam is one of the Founders of the Northern California Community for Emotionally Focused Therapy (NCCEFT) and is Past President of the San Francisco Psychological Association. Sam has been an Individual and Couples Therapist in San Francisco for over 20 years. Sam teaches Emotionally Focused Therapy internationally and is actively involved in developing EFT communities and training centers in Latin America and Spain. Sam co-facilitates the Hold Me Tight© Workshop for Couples with Michelle Gannon, PhD in San Francisco, Tiburon and Esalen Institute. The San Francisco Center for EFT offers Introductions to EFT, the 4-day EFT Externship, EFT Core Skills Series, Advanced EFT Refresher, and Forgiveness Training for Therapists and Attunement Training for Therapists. For more information, please visit SFCEFT.com. Sam is bilingual and bicultural in Spanish and has led EFT Externships and Core Skills in Spanish in Argentina, Costa Rica, Guatemala, Mexico, Panama and Spain.
---
More from Categories : Medical