[Audio Only] CC18 Keynote 04 – Working with Difficult Men: How to Engage, Understand, and Transform Male Clients – Terry Real, LICSW
Course Description
Archive : [Audio Only] CC18 Keynote 04 – Working with Difficult Men: How to Engage, Understand, and Transform Male Clients – Terry Real, LICSW Digital Download
Salepage : [Audio Only] CC18 Keynote 04 – Working with Difficult Men: How to Engage, Understand, and Transform Male Clients – Terry Real, LICSW
Delivery : Online With Any Device
Topic Areas:

Keynote

Category:

Couples Conference |  Couples Conference 2018 |  Online Continuing Education

Faculty:

Terry Real, LICSW

Duration:

33:57

Format:

Audio Only

Original Program Date :

May 05, 2018
Description
CC18 Keynote 04 – Working with Difficult Men: How to Engage, Understand, and Transform Male Clients – Terry Real, LICSW
Description:
At no other time in history have men been so awash in mixed cultural messages and in such a state of transition, confusion, reactivity, and trouble. Despite being basically good hearted, many men continue to make a hash of their relationships. We therapists can help, but not before rethinking some of the sacred cows of therapeutic practice. Men need action and leadership from us, challenging them while still loving the little boy inside them and offering guidance and tools to their inner grown-up.
Educational Objectives:
Describe the best part of the man, his "functional adult," into an alliance with you.
Utilize judicious self-disclosure to help diminish shame while confronting men's difficult behaviors and traits.
Demonstrate understanding of the current resurgence of patriarchy to an invitation to move beyond it and reclaim passionate connections to self and others.
Discuss male clients to a therapeutically meaningful deconstruction and reconfiguration of what it means to be "a man."
*Sessions may be edited for content and to preserve confidentiality*
Faculty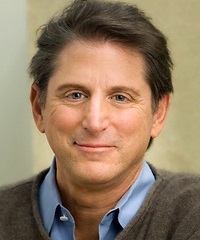 Terry Real, LICSW Related seminars and products:
38
---
Terry Real, LICSW, is a nationally recognized family therapist, author, and teacher. He is particularly known for his groundbreaking work on men and male psychology as well as his work on gender and couples; he has been in private practice for over twenty-five years. Terry has appeared often as the relationship expert for Good Morning America and ABC News. His work has been featured in numerous academic articles as well as media venues such as Oprah, 20/20, The Today Show, CNN, The New York Times, The Wall Street Journal, Psychology Today and many others.
---
More from Categories : Medical