CC12 Topical Panel 01 – Infidelity: What is the Essence of the Crisis for the Couple? What are the Challenges for the Therapist? – Ellyn Bader, PhD, Helen Fisher, PhD, John Gottman, PhD, and Esther Perel, MA, LMFT
Course Description
Archive : [Audio Only] CC12 Topical Panel 01 – Infidelity: What is the Essence of the Crisis for the Couple? What are the Challenges for the Therapist? – Ellyn Bader, PhD, Helen Fisher, PhD, John Gottman, PhD, and Esther Perel, MA, LMFT Digital Download
Salepage : [Audio Only] CC12 Topical Panel 01 – Infidelity: What is the Essence of the Crisis for the Couple? What are the Challenges for the Therapist? – Ellyn Bader, PhD, Helen Fisher, PhD, John Gottman, PhD, and Esther Perel, MA, LMFT
Delivery : Online With Any Device
Topic Areas:

Couples Therapy |  Infidelity |  Topical Panel

Category:

Couples Conference |  Couples Conference 2012

Faculty:

Ellyn Bader, PhD |  Helen E. Fisher, PhD |  John Gottman, PhD |  Esther Perel, MA, LMFT

Duration:

55:04

Format:

Audio Only

Original Program Date :

Apr 28, 2012
Description
Description:
Educational Objectives:
To compare and contrast clinical and philosophical perspectives of experts.
*Sessions may be edited for content and to preserve confidentiality*
Faculty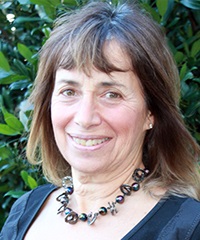 Ellyn Bader, PhD Related seminars and products:
70
---
Ellyn Bader, PhD, is a founder and director of The Couples Institute in Menlo Park, California. As a clinical psychologist, workshop leader, author, and speaker, she is dedicated to helping couples create extraordinary relationships. Over the past 30 years she has trained therapists in couples therapy throughout the United States as well as Europe, Asia, South America, and Australia. She served as a Clinical Faculty in Stanford University School of Medicine for 8 years.
Ellyn Bader at Couples Institute
---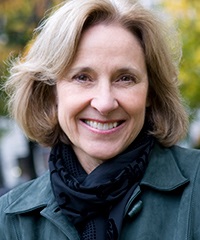 Helen E. Fisher, PhD Related seminars and products:
19
---
Helen E. Fisher, PhD, is a biological anthropologist and a Research Professor in the Department of Anthropology at Rutgers University. She has written five books on the evolution and future of human sexuality, monogamy, adultery and divorce, gender differences in the brain, the chemistry of romantic love, and most recently, human personality types and why we fall in love with one person rather than another.
Helen Fisher Profile at Helen Fisher.com
---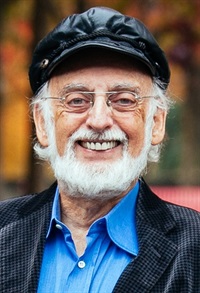 John Gottman, PhD Related seminars and products:
52
---
John Gottman, PhD, was one of the Top 10 Most Influential Therapists of the past quarter-century by the Psychotherapy Networker. Dr. Gottman is a professor emeritus in psychology known for his work on marital stability and relationship analysis through scientific direct observations, many of which were published in peer-reviewed literature. He is the author or co-author of over 200 published academic articles and more than 40 books, including the bestselling The Seven Principles for Making Marriage Work; What Makes Love Last; The Relationship Cure; Why Marriages Succeed or Fail; and Raising An Emotionally Intelligent Child, among many others.
Profile at The Gottman Institute
---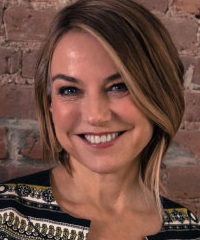 Esther Perel, MA, LMFT Related seminars and products:
56
---
Esther Perel, MA, LMFT, is the best-selling author of Mating in Captivity: Unlocking Erotic Intelligence, translated into 25 languages. Fluent in nine of them, the Belgian native is a practicing psychotherapist, celebrated speaker and organizational consultant to Fortune 500 companies. The New York Times, in a cover story, named her the most important game changer on sexuality and relationships since Dr. Ruth. Her critically acclaimed viral TED Talks have collectively reached over 10 million viewers.
---
More from Categories : Medical