BT18 Speech 01 – Overcoming Self-Doubt and Shame: The Mindfulness Cure for the Narcissisim Epidemic – Ronald Siegel, PsyD
Course Description
Archive : [Audio Only] BT18 Speech 01 – Overcoming Self-Doubt and Shame: The Mindfulness Cure for the Narcissisim Epidemic – Ronald Siegel, PsyD Digital Download
Salepage : [Audio Only] BT18 Speech 01 – Overcoming Self-Doubt and Shame: The Mindfulness Cure for the Narcissisim Epidemic – Ronald Siegel, PsyD
Delivery : Online With Any Device
Topic Areas:

Speech

Category:

Brief Therapy Conference |  Brief Therapy Conference 2018 |  Online Continuing Education

Faculty:

Ronald Siegel, PsyD

Duration:

1:00:31

Format:

Audio Only

Original Program Date :

Dec 09, 2018
Description
Description:
What if our therapeutic goals of improving self-esteem, developing a stable and coherent sense of self, and expressing our authentic feelings all turn out to be misguided? What if they inadvertently feed the cultural enthusiasm for celebrity and success that makes so many of us miserable? This presentation will examine how mindfulness practices can be harnessed in psychotherapy to reexamine our conventional sense of self, leading both us and our clients toward greater well-being, wisdom, and compassion.
Educational Objectives:
Describe how seeking good self-esteem leads to psychological distress.
Identify tools to help clients act more skillfully and freely by becoming less concerned with narcissistic concerns.
Describe how mindfulness practices help clients to integrate disavowed or split-off aspects of our experience.
*Sessions may be edited for content and to preserve confidentiality*
Faculty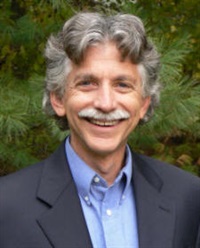 Ronald Siegel, PsyD Related seminars and products:
20
---
Ronald D. Siegel, PsyD, is Assistant Professor of Psychology, part time at Harvard Medical School, where he has taught for over 30 years. He is a long-time student of mindfulness meditation and serves on the board of directors and faculty of the Institute for Meditation and Psychotherapy.
Dr. Siegel teaches internationally about mindfulness and psychotherapy and mind–body treatment, has worked for many years in community mental health with inner-city children and families, and maintains a private practice in Lincoln, Massachusetts. He is the coauthor of Back Sense: A Revolutionary Approach to Halting the Cycle of Chronic Back Pain, which integrates Western and Eastern approaches for treating chronic back pain, coeditor of the acclaimed books for professionals, Mindfulness and Psychotherapy and Wisdom and Compassion in Psychotherapy: Deepening Mindfulness in Clinical Practice, and coauthor of the new professional text, Sitting Together: Essential Skills for Mindfulness-based Psychotherapy.
Profile at Mindfulness Solution.com
---
More from Categories : Medical