BT02 Topical Panel 04 – Brief Therapy with Couples – lnsoo Kim Berg, MSSW, Jon Carlson, PsyD, EdD, Peggy Papp, ACSW
Course Description
Archive : [Audio Only] BT02 Topical Panel 04 – Brief Therapy with Couples – lnsoo Kim Berg, MSSW, Jon Carlson, PsyD, EdD, Peggy Papp, ACSW Digital Download
Salepage : [Audio Only] BT02 Topical Panel 04 – Brief Therapy with Couples – lnsoo Kim Berg, MSSW, Jon Carlson, PsyD, EdD, Peggy Papp, ACSW
Delivery : Online With Any Device
Topic Areas:

Topical Panel

Category:

Brief Therapy Conference |  Brief Therapy Conference 2002

Faculty:

Insoo Kim Berg, MSSW |  Jon Carlson |  Peggy Papp, ACSW

Duration:

1:01:31

Format:

Audio Only

Original Program Date :

Dec 13, 2002
Description
Description:
Educational Objectives:
To describe the use of brief therapy techniques in specific clinical situations.
*Sessions may be edited for content and to preserve confidentiality*
Faculty
Insoo Kim Berg, MSSW Related seminars and products:
4
---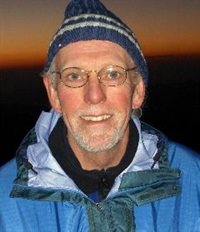 Jon Carlson Related seminars and products:
32
---
Jon Douglas Carlson, Ed.D., Psy.D., was a Distinguished Professor of Adlerian Psychology, educator-scholar, psychologist, athlete, husband, & father. Jon Douglas Carlson was born in Elgin, Illinois on November 2, 1945. A proud, active father of five children who was married to the love of his life for 50 years, Jon excelled as a prolific scholar, educator, college professor, psychologist, competitive athlete, and advocate for helping others in the community. His earned his first doctorate, Ed.D., Counseling and Guidance, from Wayne State University in 1971, and his second doctorate, Psy.D., Clinical Psychology, from Adler University (formerly the Adler School of Professional Psychology) in 1990.
A well-respected professional psychologist, Jon was a Fellow and Distinguished Psychologist awardee of the American Psychological Association (APA); a Lifetime Contribution awardee of North American Society of Adlerian Psychology (NASAP); and a valued member of American Counseling Association (ACA), American Orthopsychiatric Association, International Academy of Family Psychology (IAFP), and Wisconsin Psychology Association (WPA). He received numerous awards for his professional work, and held leadership positions in both counseling and psychology at the national and state levels.
Jon Carlson Profile at Adler University
---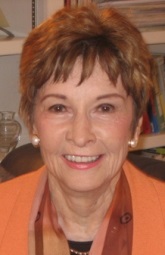 Peggy Papp, ACSW Related seminars and products:
13
---
PEGGY PAPP, A.C.S.W., is a therapist in private practice and Co-Director of the Brief Therapy Project at the Ackerman Institute for Family Therapy in New York City. She is recipient of the lifetime achievement award from the American Family Therapy Association and the award for distinguished contribution to Marital Family Therapy from the American Association for Marital and Family Therapy. Her latest book is Couples On the Fault Line.
Profile at Ackerman Institute for The Family
---
More from Categories : Medical