[Audio and Video] EP17 Speech 08 – Evolution of Cognitive Behavior Therapy – Donald Meichenbaum, PhD
Course Description
Archive : [Audio and Video] EP17 Speech 08 – Evolution of Cognitive Behavior Therapy – Donald Meichenbaum, PhD Digital Download
Salepage : [Audio and Video] EP17 Speech 08 – Evolution of Cognitive Behavior Therapy – Donald Meichenbaum, PhD
Delivery : Online With Any Device
Topic Areas:

Speech |  Cognitive Behavior Therapy

Bundles:

EP17 Video Stream Build a Bundle | Learning Track – EP17 CBT Stream

Category:

Evolution of Psychotherapy |  Evolution of Psychotherapy 2017 |  Evolution of Psychotherapy CBT Learning Track |  Online Continuing Education

Faculty:

Donald Meichenbaum, PhD

Course Levels:

Master Degree or Higher in Health-Related Field

Duration:

1:02:36

Format:

Audio and Video

Original Program Date :

Dec 15, 2017
Description
Description:
The presentation will trace the evolution of cognitive behavior therapy, showing the "untold story" and critically evaluate its present status. It will also consider the future intervention of computer technology.
Educational Objectives:
Trace the origins of cognitive behavior therapy and its changing conception.
Critically evaluate the relative effectiveness of cognitive behavior therapy.
Consider future forms of intervention using computer technology.
*Sessions may be edited for content and to preserve confidentiality*
Credits
---
A.P.A.
1 credits available.
The Milton H. Erickson Foundation, Inc. is approved by the American Psychological Association to sponsor continuing education for psychologists. The Milton H. Erickson Foundation, Inc. maintains responsibility for this program and its content.
THE MILTON H. ERICKSON FOUNDATION Policy on Disclosure
The Milton H. Erickson Foundation is proud of the conferences and other
educational opportunities it sponsors, taking care that the conduct of
these activities conforms to the standards and principles of behavioral
and medical sciences, thus ensuring balance, independence, objectivity
and scientific rigor in all individually sponsored or jointly sponsored educational
activities.
All faculty members participating in a sponsored activity, and those who
review and therefore are in control of content, are requested to disclose
any relevant financial relationship prior to the CME activity, including but
not limited to specific commercial interests, financial remuneration received
by faculty member or spouse, and what role or activity was performed
for this remuneration. If a conflict of interest exists as a result of
a financial relationship it will be resolved prior to the activity. A faculty
member will not be allowed to present if the conflict is not or cannot be
resolved.​
---
---
Faculty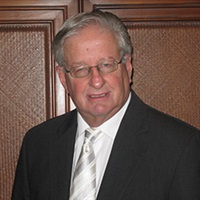 Donald Meichenbaum, PhD Related seminars and products:
81
---
Donald Meichenbaum, Ph.D in Clinical Psychology is currently Research Director of Melissa Institute for Violence Prevention, Miami (melissainstitute.org). He is one of the founders of cognitive behavior therapy. He was voted one of the most influential psychotherapists of the 20th century. Latest books include "Roadmap to Resilience" (www.roadmaptoresilience.com) and "Evolution of Cognitive Behavior Therapy: A Personal and Professional Journey."
---
Faculty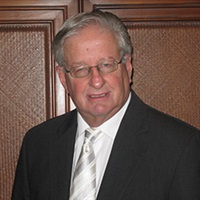 Donald Meichenbaum, PhD Related seminars and products:
81
---
Donald Meichenbaum, Ph.D in Clinical Psychology is currently Research Director of Melissa Institute for Violence Prevention, Miami (melissainstitute.org). He is one of the founders of cognitive behavior therapy. He was voted one of the most influential psychotherapists of the 20th century. Latest books include "Roadmap to Resilience" (www.roadmaptoresilience.com) and "Evolution of Cognitive Behavior Therapy: A Personal and Professional Journey."
---
More from Categories : Medical