Course Description
Abraham-Hkks – Wobble-Free Living
Sale Page      PREVIEW     
STATUS         AVAILABLE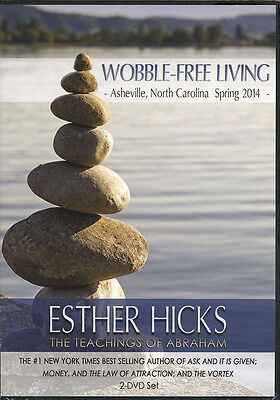 Abraham-Hkks – Wobble-Free Living
| | |
| --- | --- |
| Product Type | DVD |
| Format Type | 2 MP4,33 Mp3s |
| Author | Abraham-Hkks |
| File Size | 2.079 GB |
Britney Spears' perspective
Motivation vs. inspiration
Wants her own dance studio
Singer found alignment through breath work
Does earning money depend on action?
Who's calling the plays down here?
Promoting restful sleep
A relationship conversation
Doctor wants to transition to holistic medicine
A message to teachers of teachers
Son won't do math or grammar, period.
Relationships from a wobble-free perspective
His mother and sister were mentally ill
Eleven years of Abraham brought clarity this weekend
Beekeeper wants to know why bees are dying
Traumatic head injury led to non-physical experience
Do we all have a spiritual guide?
Has trouble believing we can control the weather
She has compassion for animals
She experiences nightmares all night long
She wants a fast refocussing trick
She had an over-the-top experience
Is it possible to waste time?
She is facing death happily
Karma
Is it hard to get a physical body?
… and many more.
6 hours of highlight material from 2 days of workshops